The Big Mitten (retold)
Written by Madge Tovey
Illustrated by Rodney Bills
Reviewed by LA (age 8)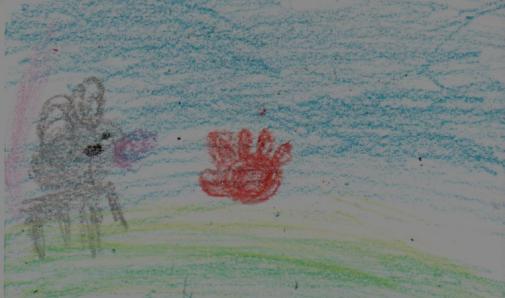 In this book, a kid accidentally left his mitten beside a tree. A mouse saw it, and climbed in the mitten to get warm. Throughout the story, a bunny, a hedgehog, and a fox all came by, and asked for permission to get inside the mitten. Finally, a grumpy bear came by, and said "Move over!" Read this book to find out what happens to the mitten. A lesson that you can learn from reading this book is to not fight over things.
I like the book because it has animals and I like nature stuff. My favorite part was when the bear sneezed, because it made me laugh. The illustrations were weird, because when they are flying through the air, they do not look like real animals.
Kids who like animals will like this story because all of the characters are animals. I think this book might be too easy for second graders to read, but I think some will still like it. I think adults and kids would like this story because adults might like to read this to their children, and then ask them questions about it.