Goldilocks & The Three Bears
Written by Judith S. George
Illustrated by James Finch
Reviewed by KB (age 7)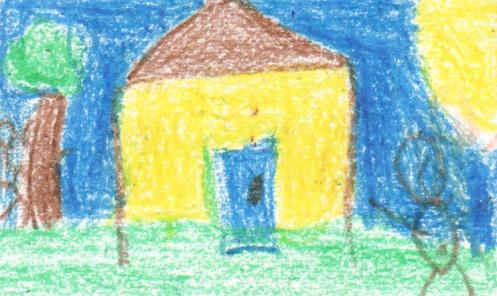 The bears go out for a walk, and a girl named Goldilocks came to their home. I do not like when the bears get mad about the porridge and their broken chairs. I like when the girl tries Papa Bear's bowl and it was too hot, and Mama Bear's porridge was too cold, but the little bowl was just right, so she ate it all gone. She went upstairs and tried all of the chairs, and ended up breaking Little Bear's chair. She got tired, so she went to the bedroom and tried out the beds. Goldilocks fell asleep for a long time. The lesson that you can learn from this story is that you should never go to a bear's house because they can hurt you. Read this book to find out what happens when Goldilocks wakes up.
I like this book because the bears get mad like I do when someone makes my room a mess. My favorite part was when the girl makes a big mess, because in my house I sometimes make messes too. I think the illustrations were stupendous because they had a lot of information about the story. When I look at them I guess what will happen next, and then I see if I was right on the next page.
I think kids who like messes should read this book, because Goldilocks makes lots of messes in the bears' house. I thought that this book was easy to read, so most second graders would like it. Adults might not like this book because they do not like messes. You should clean up when something is messy, instead of leaving it there.