The City Mouse and The Country Mouse
Written by Maryn Roos
Illustrated by Maryn Roos
Reviewed by MF (age 9)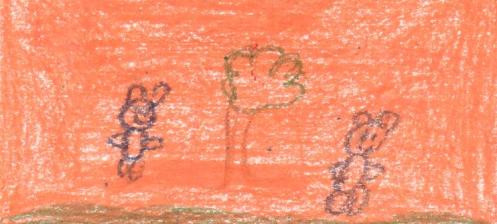 This book is about a mouse named Ginger, who goes to visit her cousin in the country. When she gets there, she does not like the food that Daisy cooks. Ginger also does not like being bored, so she wants Daisy to come to her house in the city. When Daisy gets there, she does not like all of the tall buildings and people. A funny part was when the mice were walking on the sidewalk and almost got stepped on. A lesson that this book teaches is that sometimes when you try new things, you find out that you like your own things more.
I like this book because I like the city, where the mice visit. My favorite part was when the mice almost get stepped on by shoes, because the pictures that showed this part were very funny. I thought the illustrations were great because they made the mices' food look tasty and real.
Kids who like the city will like this book, because that is where the mice are in part of the story. This book was kind of hard for me to read, so other second graders might need help with some of the words. Adults might like to read this book to children to help them understand it better.