A Crooked Kind of Perfect
Written by Linda Urban
Reviewed by Mackenzie C. (age 8)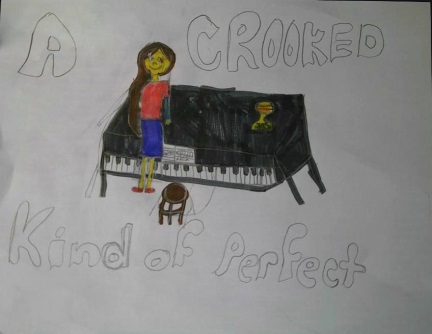 This book is about a girl named Zoe who dreams of playing piano at Carnegie Hall, but she is stuck with the organ (the Perfectone D-60). Things aren't always perfect but make the best of them. Zoe has a crush on Colton Shell.
One of the characters in the book I liked was named Zoe. When I read the book I had a connection. The connection was that I have a friend named Zoe. My favorite part of the book was when Zoe played the organ in Carnegie Hall.
I recommend for everyone to read this book, ages 8 and up.