Diary of a Wimpy Kid: Rodrick Rules
Written by Jeff Kinney
Reviewed by James P. (age 9)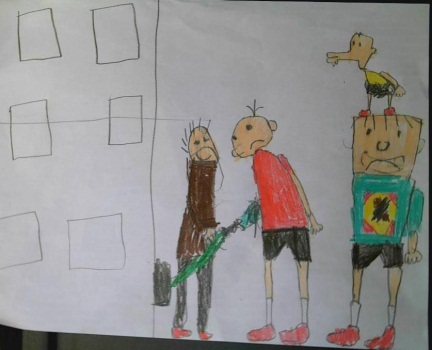 In my book GG is in middle school and he does a lot of things. Greg learns a lot of things but one of them is you should apologize to your friends. Greg has a big brother Rodrick and a little brother Manny.
I think this is a great book because Greg does a lot of things and it is really interesting. I like Rodrick, he is my favorite character because he is really mean but funny. This book is kind of like the rest of the series, and the entire series is really funny.
I think this is a good book because it is funny. I recommend this to 3rd-6th graders.