Journey to the Center of the Earth
Written by Jules Verne
Reviewed by Jacob E. (age 9)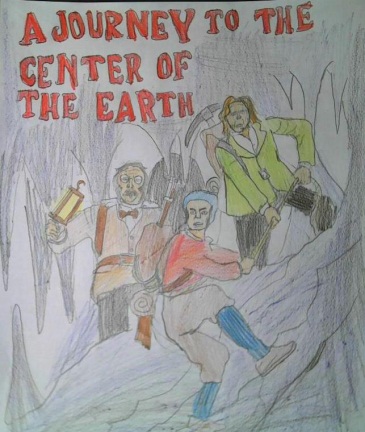 This book is about three men that go to the center of the earth. Along the way someone gets lost, and they see dinosaurs. One of the men got lost for a while and then heard voices and found his buddies. The men built a raft to get across the sea. When they were on the raft there were sea monsters they had to fight.
I thought this was a really good book. I liked it because they went on an adventure and there was a lot of action. I think the illustrations are detailed and look real. This book is like other books written by Jules Verne because they (the characters) go on adventures.
I recommend this book to other readers. I recommend this book for 3rd 4th graders.