The Hobbit
Written by J.R.R. Tolkien
Illustrated by Alan Lee
Reviewed by Erik D. (age 8)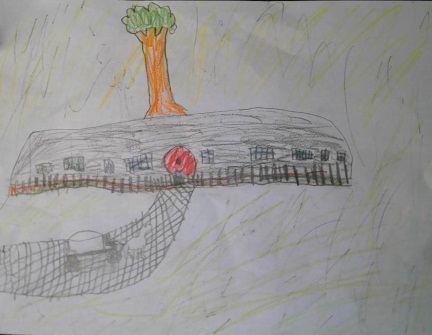 This book is about a Hobbit who went on an adventure. There were a lot of big, big, big, big spiders that tried to destroy twelve dwarves and the Hobbit.
I think this is a great book because it's a creative book. It is creative because of the magic and the characters, their names and what they can do.
My favorite part is when they were in the Mirkwood mountains. They met a lot of goblins in the mountains.
I like some of the characters one of them was Beorn, and another is Bilbo, and Smaug. My favorite character was Bilbo. He was my favorite because he was a hobbit and he was smart.
I recommend this book because it is a great great book. I recommend this book to 3rd and 4th graders.