A Crooked Kind of Perfect
Written by Linda Urban
Reviewed by Claire T. (age 9)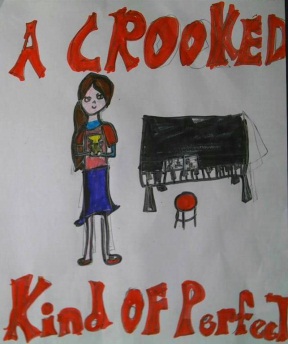 A Crooked Kind of Perfect is about a girl named Zoe who dreams of playing the piano at Carnegie Hall but instead she has an organ. (the Perfectone D-60) This book told me that "Things aren't always perfect, but make the best of them." In this book Zoe trains for the Perform-0-Rama, meets Wheeler Diggs, and has organ lessons with Mabelline Person.
This story reminds me of my play practice because it is hard but I keep going. This book made me feel happy because it is so good. My favorite part is the Perform-o-rama because it is suspenseful and you wonder if Zoe will get a trophy.
I recommend this because it is so cool!!! This book is best for girls.