Days With Frog and Toad
Written by Arnold Lobel
Reviewed by Brodie F. (age 9)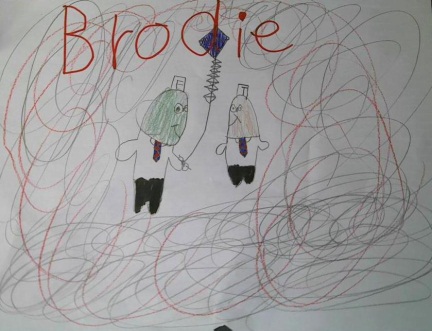 Well, Frog and Toad they go on many adventures. Frog and Toad go with their kite, Toad sees some birds, he smiles, he walks with Frog and unwraps the kites string. Toad runs with the kite, Frog stays with the string. Toad sees the birds again and he drops the kite. Toad runs back to Frog, the kite is wrinkled, Toad runs and runs fast. Toad lets go, the kite flies. Toad and Frog sit and fly the kite.
I really liked this book because I like the Frog and Toad series. This book is like the other books in the series, becaus I have read almost all of them. I think the illustrations are cool and creative and I think that the author put a lot of time into it and did a good job with it.
I recommend this book to kindergartners and first graders.