Anne of Green Gables
Written by L.M. Montgomery
Reviewed by Alex G. (age 9)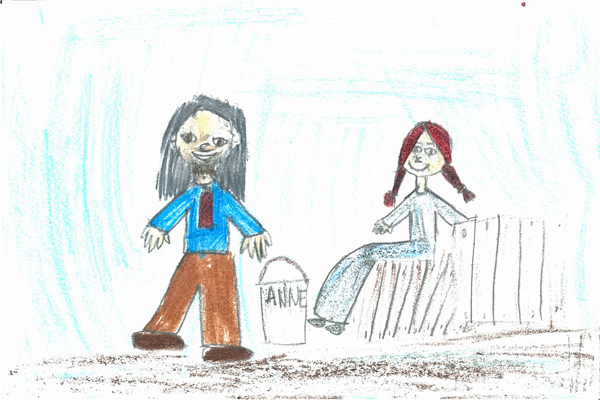 Have you ever felt like you were not wanted? Like you don't belong and you're a burden? Now you know how Anne of Green Gables felt. Sound interesting? If so, then read on for Anne's story begins here.
The Cuthberts want to adopt a boy. Not just any boy but a strong, sturdy boy to help Matthew with the farm chores. Instead, they get a girl named Anne Shirley. The Cuthberts are very unhappy. She will have to go back, they think. But, they decide to let her stay for a few days before they make her go. Days became weeks, weeks became months, and before they knew it no one could imagine Green Gables without her. Join Anne as she makes mistake after mistake, gets into scrape after scrape, but always fixes up after her fumbles.
I really liked this book because it is not supposed to be anything spectacular. But, because it came straight from the author's heart, it is spectacular! I also like this book because it is something that you can relate to and with each chapter a new lesson or moral is revealed. For example one day Anne lets her imagination run a little to wild. She learns a lesson the hard way thanks to Marilla Cuthbert.
This is a good book for fourth graders all the way through adult readers. I think old and young readers can relate to the characters in Anne of Green Gables because they are down-to-earth and they have real life adventures. While you will hate to put the book down, the good news is that it is only the first book in a whole series about Anne's life.