The Hundred Dresses
Written by Eleanor Estes
Illustrated by Louis Slobodkin
Reviewed by Maia C. (age 8)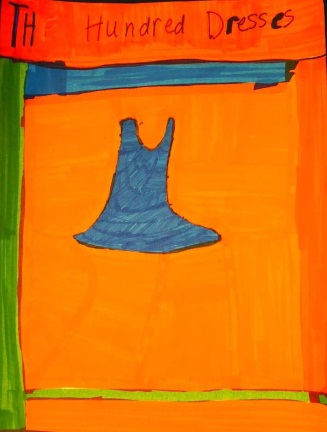 This book is about Wanda Petronski. She is being bullied by Peggy and Madeline, two girls in her class. Wanda says she has 100 dresses, but Peggy and Maddie don't believe it. I think that the big lesson in this book is not to judge someone by their nationality or their name.
I like this book because it is happy and sad at the same time. My favorite part was when Wanda moved away. It is happy and sad at the same time. Wanda would have to go away from real friends.
I think this book is like the book Teammates because Maddie and Peggy want to stand up for Wanda, but it is too late. Just like Peewee Reese helped Jackie Robinson.
I know of two other books by this author. One is a whole series and one is just a book. The one that is a whole series is The Moffats and the one that is just a book is Ginger Pye.
The illustrator is Luis Slobkin. I think the illustrations were very good and he is very talented. From trees to people he made all wonderful illustrations.
I recommend this book to all ages because this book is about preserving!