Daisy and The Doll
Written by Michael Medearis Angela Shelf
Illustrated by Larry Johnson
Reviewed by Zoe P. (age 8)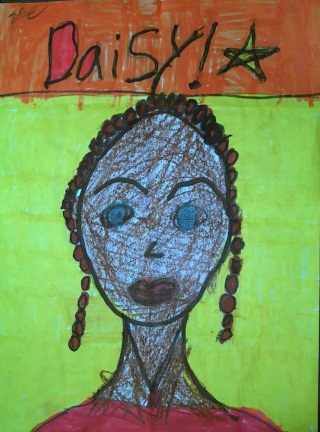 This book is about a girl named Daisy. She is an African American girl that lives in Vermont. At school she has to go on stage to tell a speech about a doll that her teacher gave her, but she doesn't like it.
I learned in this story that it doesn't matter what doll you get, but at least you got a doll and you can make an important speech.
My favorite part was when Daisy went on stage and told her speech. I liked this part because Daisy persevered.
My favorite character was Daisy because she was a nice little girl and she learned to be proud of herself.
The illustrations are nice because they show what Daisy's feelings are and they help me know what the book is about.
I recommend this book to kids in 1st through 4th grade. I think girls and boys would like this book. It is a great book!