Horrible Harry's Secret
Written by Suzy Kline
Illustrated by Frank Remkiewicz
Reviewed by Glory U (age 12)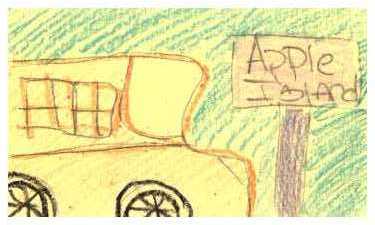 This book is about how horrible Harry falls in love with Song Lee. Song Lee comes in the class room with an animal called Bong. Bong is named after Song Lee's grandfather. While she was introducing bong Doug was in the back banging the ruler while making fun of Bong's name. Harry put up a fist because he got mad. Doug is Horrible Harry's best friend. When the teacher Miss Mackle was teaching, Harry passed a love note to Song Lee. It took 5 minutes and the note was not passed back. All the love business was making him sick. After a while, Song Lee had finally written back…read this book to find out what was in the note that Song Lee wrote.
My opinion about the book is really exciting because of the pictures. The characters are very mischievous. I like the how the characters work together, and even if they get mad at each other, they're still friends. I think that Harry makes the story better, and if he wasn't in the story, it would have been boring.
I recommend this book to people that have a hard time finding someone that they like because they are like Harry. He didn't think that Song Lee would like him but she did. I don't recommend it to people that don't like mysteries because I thought that this book was kind of like a mystery book, and you have to go through pages back and forth just to figure out what happened in the story. I also recommend this book to people that like to read because the book is interesting.