A Day in the Town
Written by . .
Reviewed by VictoriaU. (age 10)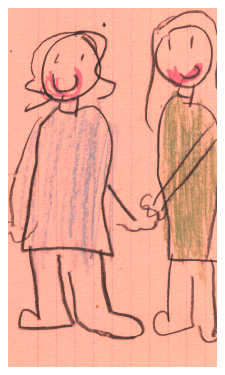 This book is about when Toni's grandma is always taking her shopping. Then one day Toni was saving up her money to take her grandma shopping so they went to a lot of stores and stands and they started buying things. Finally they went to buy ice cream. Toni's grandma had a lot of fun.
I think that it is very good that Toni saved her money to take her grandmother shopping because Toni's grandmother is always taking her shopping. I liked that she saved her money because if I was her grandmother I would be very happy. Also that I would want to give Toni a big prize.
I recommend this book to people that have a grandma that all ways take them to the store. Also to people that love to give back as they receive.