The Pigeon Wants a Puppy
Written by Mo Williams
Illustrated by Mo Williams
Reviewed by JH (age 8)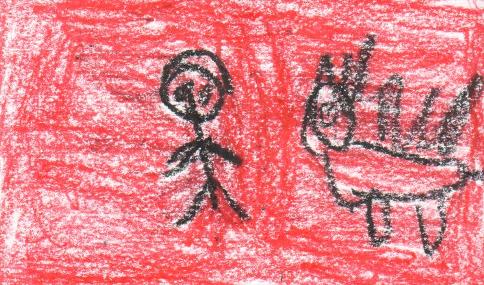 This book is funny-- the puppy, the words and the pictures are all very funny. The story is about a pigeon who wanted a dog. The dog wanted to play with the pigeon. When he saw a ____, he got very scared. Read the story to find out what scared him. My favorite part was when the pigeon wanted a dog but his teeth were too big.
I like the book because the pigeon wanted to play tennis with the dog. That's funny. I thought the iluustrations were nice because when pigeon was talking to the dog his words were in a big bubble.
I recommend this book because it is a good story about a pigeon and a dog. I think students who like stories about animals will like this book.