Little Bue and Little Yellow
Written by Leo Lionni
Illustrated by Leo Lionni
Reviewed by MF (age 9)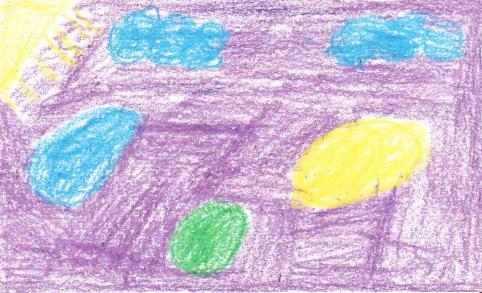 Little Blue had many friends. His best friend was Little Yellow. They play together but Little Blue couldn't find his best friend. His mom went shopping while Little Blue went looking for Little Yellow. When Little Blue found him, Little Yellow was happy to see his best friend. They changed colors into green when they were together. When they went home, their parents said, "You are not our little yellow and blue-- you are green." My favorite part was when they found each other and were happy friends because I like when the colors hug.
I love this book because yellow is my favorite color. My favorite part was when yellow and blue hugged and became green. It was interesting to see colors change. I thought the illustrations were great because they showed how Little Blue and Little Yellow changed color when they were together.
I recommend this book because it was interesting. I think students who like art and colors will enjoy this book because the colors change.