I Need You Dear Dragon
Written by Margaret Hillert
Reviewed by DG (age 7)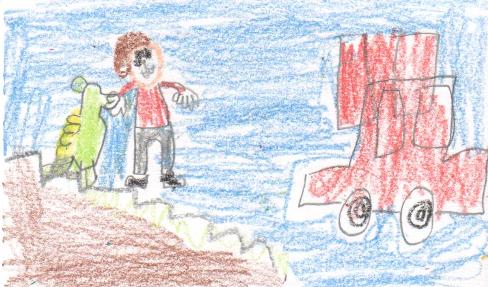 This is a story about a new baby coming home. Everyone is happy except for the pet Dragon. He wants a baby to take care of. They give the baby a new toy dragon. The little boy and the dragon both help the mom and dad take care of the new baby. The dragon rocks the baby in his bed. Then they go outside and play together.
I like this book because they were friends. My favorite part was when the mom brought the new baby home because I like to see babies. I think the illustrations were nice because I like the picture of the family in the baby's room.
I recommend this book because I like it. I think kids who like pets would like this book because the boy plays with his dear dragon.