Chewy Louie
Written by Howie Schneider
Reviewed by DS (age 7)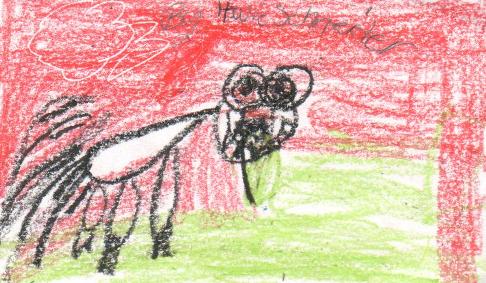 Chewy Louie was very hungry. It was funny when he ate his bowl and his toys! Read this book because it is funny and will make you laugh. Chewy's family gets mad when he eats all the toys. The family takes Chewy to the vet. Read to find out what happened to Chewy Louie. My favorite part was at the end when Chewy stopped chewing anymore. He wasn't a puppy but grew into a dog.
I loved this book because Chewy got to eat lots of toys but my favorite part was when he stopped eating everything. It is nice when pets don't do bad things anymore. It was funny when he chewed toys but better when he stopped. The illustrations were great because they really helped me see how Chewy ate everything up.
I recommend this book to people who like puppies because it is a story about a puppy problem.