Dogzilla
Written by Dav Pilkey
Illustrated by (same)
Reviewed by LA (age 7)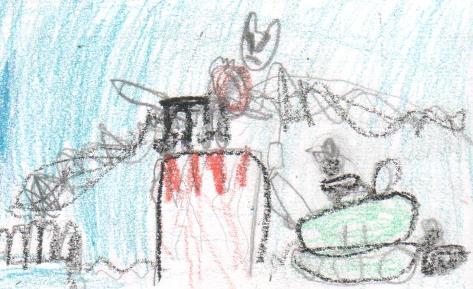 This is a good book because it's about mice against Dogzilla. You might like it? Dogzilla was terrorizing the city and chased mice off the freeway. Read the first page to find the mice names. I like the part when Dogzilla was called "Fleabag" by the mice. Anything that gets in his way, Dogzilla just eats. You'll need to read this book to find out what finally happens to the mice.
I thought the illustrations were awesome. I am not sure if the mice were drawn by the illustrator or they are actually pictures of mice. The pictures of the helicopter and tank were interesting to me.
I think students who like animals like mice and dogs will like to read this book.