Magic Tree House: Summer of the Serpent
Written by Mary Pope Osborne
Illustrated by Sal Mardocca
Reviewed by Gefen (age 8)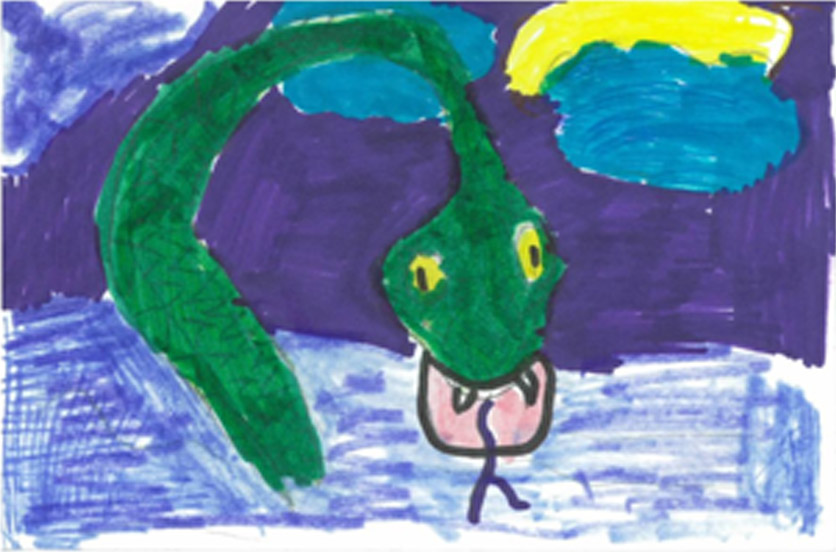 This book is called Summer of the Sea Serpent by Mary Pope Osborne. It is part of the Magic Tree House Series. In this story, Jack and Annie found a note sitting in their tree house. The note sent them on an adventure to an island. They had to find the sea serpent to get his sword. You should read the book yourself to find out the excellent ending.
This book was really good. The characters have exciting reactions to the things that happen. For example, when they saw the note in their treehouse, they went right to an adventure without waiting a minute.
My favorite part was when they were fighting the sea serpent. This was a suspenseful scene and it ended happily. I think this book would be good for people who like adventure because the people in the book go on lots of adventures.