Magic Tree House: Eve of the Emperor Penguin
Written by Mary Pope Osborne
Reviewed by Noah (age 8)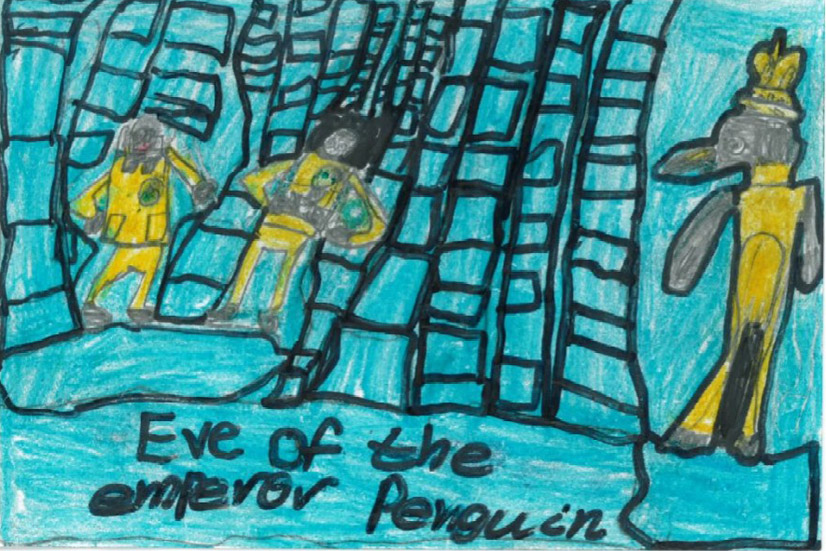 The title of this book is Eve of the Emperor Penguin written by Mary Pope Osborne. It is part of the Magic Tree House series. All of the books are similar because the characters, Jack and Annie, go on adventures in a magic tree house.
In this story Jack and Annie go to Antarctica to find the four secrets of happiness. They go on a helicopter and a bus to Mount Everest. Their adventure was exciting and scary. I would love to have the chance to go on the same adventure and do what they did. I also liked reading about snow and winter.
My favorite character in the story is Jack because he reminds me of myself. We both remember important things.
I recommend this book because it is fun to read. I think every kid will like this book. The facts about penguins will interest readers. I think the book is great and I know you will too.