Abiyoyo
Written by Pete Seeger
Reviewed by Ralph (age 10)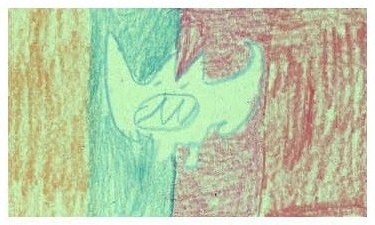 The son liked to play music. The people did not like his music. His father was a magician. The father kept doing pranks on people. Somebody was working hard cutting wood and he made the ax disappear. The people did not want them in the town. There was a monster that came and started eating sheep. A woman said everyone should leave and take all their special things. The father said that he needs to get the monster on the floor to make him disappear. The son said come with me. The son started singing a song about the monster. The monster danced, and then he fell on his back because he was out of breath. The father made the monster disappear. The people in town said the father and son could come back into the town.
My opinion is that the book was good because when the dad made the monster disappear and the whole town cheered for the son and dad because they saved the town from the monster. I liked the part when the son was singing and the monster laughed so hard that he fell on his back. It was funny because the monster was so happy and then he just fell on his back. And I liked the illustrations because they made the monster look really scary and he ate cows and sheep. A lady said, "take all of your personal things and leave" because the monster would eat everything. If I was a monster I would only eat the people and the animals. The monster also destroyed the houses which was cool. I like the song the dad and son sang to the monster because it helped it relax and then he danced. His dance was funny because he was going crazy. The song was good because now the people know how to make the monster fall on his back and disappear.
I recommend the book to my friends and other people who like monsters. The monsters were big and scary and other kids will think it's cool. It was a fast book to read. I also recommend this book to kids that like funny books and songs because it has songs, funny stuff, and jokes. One jokes was when the man was cutting the wood and he just made the axe disappear.