Hop on Pop
Written by Dr. Seuss
Reviewed by Scott B. (age 6)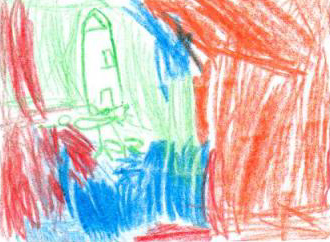 This book has a lot of rhyming words and funny, goofy things in it. This book can help you learn how to read.
I like this book because of the silly pictures. My favorite part of the book is when the kids see some bees. The bees look weird because they're blinking and they've got stingers coming out of their noses! I feel happy when I read this book because it makes me smile.
This is a good book for any kind of kid. I could read it to my little cousin who?s three. I think he'd laugh if I read it to him.