Curious George
Written by H. A. Rey
Reviewed by Zahedul C (age 8)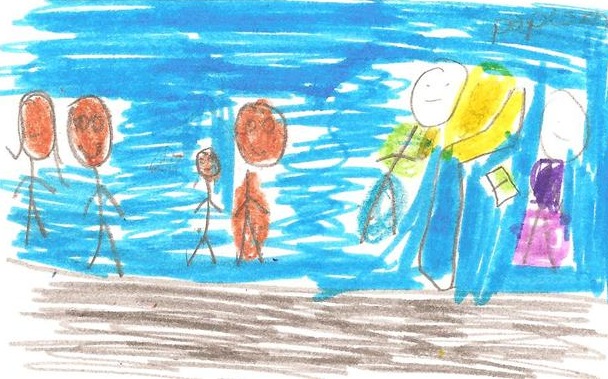 Crazy things could happen if you are with a monkey at a baseball game. For example George, the funny monkey, is so curious that he goes on the field and interupts the players during the game. Next, Curious George went up to the benches where the fans sit. Then George saw a family on a big scren. George wanted to be on the big screen too. So he followed the woman with the camera. Then George saw a kid that was lost. Finally George helped the Kid find his parents. The lesson in the book was to never go anywhere without asking an adult.
I like this book because its fun and funny. The part that made me laugh was when george made a hand move and the pitcher got Distracted. Another fun part was when the camera women was chasing George. I also like it because George is brown, and I like brown too. This book makes me want to read more Curious George books.
I bet 7 year old kids would like to read this book because its funny and they would like the pictures. They could also watch the show on PBS kids. Have Fun!!