Little House on the Prairie
Written by Laura Ingalls Wilder
Illustrated by Garth Williams
Reviewed by Sandy T. (age 11)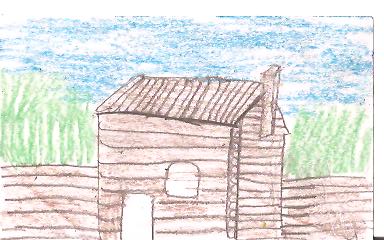 Little House on the Prairie is full of adventures. In "Little House on the Prairie," Mary and her sister Laura faced many problems on the Prairie, where they live. They face problems in the very beginning when they set out to find a new place to live. They came from the Big Woods of Wisconsin. They were searching for a new life on the newly open Indian territory. The Indian Territory is mostly prairie. In the prairie, they started all over. Laura helped her father build doors of the new cabin, and helped her Pa raise their own log cabin. In the book Mary and Laura learn not to be afraid of Indians. They learn from their Pa that some Indians are friendly if you do not try to harm them. The illustrations were pretty useful. You could use the illustrations to picture the moment.
I think this book was a great book. It symbolizes courage. I think that Mary is a more obdient girl than Laura, since it is in the middle of the 1800's, when kids are required to be more obedient. Mary is the more patient girl than Laura. My favorite character of the book is Mary. Mary is more obedient and more careful. I think that Laura should be a little more like her sister who is more patient and obedient. The pictures would be more interesting if they were in color.
I would recommend this book for people who are interested in American history. It tells real stories from history since Laura Ingalls wrote the book herself. It tells the story with her real feelings and thoughts. The book is very interesting.