Sand Cake
Written by Frank Asch
Illustrated by Frank Asch
Reviewed by Elliot S. (age 6)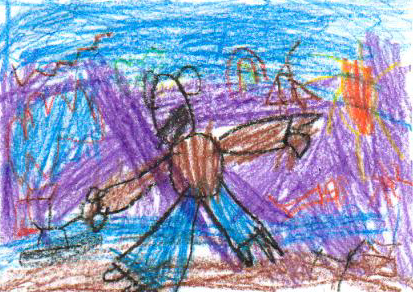 This book is about a boy who goes to the beach one day with his family. His father makes him a sand cake.
I like the pictures, and I really like the picture of the boat at the beach. The pictures look pretty to me. I like the daddy bear the best because he is bigger than the rest. This book makes me think about when I go swimming. I like the book because it?s got airplanes and boats in it, and the beach, because I like the beach.
I think it would be a good book for my little brother to read, because it is a fun book for little children.