The Littlest mermaid
Written by Wendy Cheyette Lewison
Illustrated by Jerry Smath
Reviewed by Jessica H. (age 7)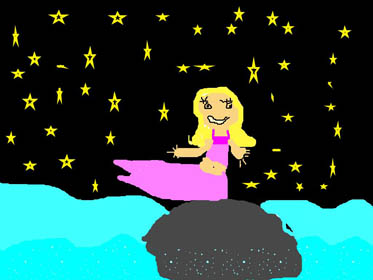 The story is about a little mermaid in the sea. In the morning the little mermaid made friends and she found a pearl on a clam. She had trouble making friends because she was so little.
I like this story because it has lots of treasures. My favotite part was when she was riding a sea horse. I liked this part because the seahorses were pretty. I would like to ride a seahorse because it will go anywhere under the sea and that would be fun. The pictures were awesome because they were pretty. This book reminds me of the movie The Little Mermaid. There were a lot of mermaids in the movie and Ariel wanted to make new friends too.
I recommend this book to other children because it would make them happy. First and second grade students would really like this book.