The Maze of Bones
Written by Rick Riordan
Reviewed by Maya M. (age 11)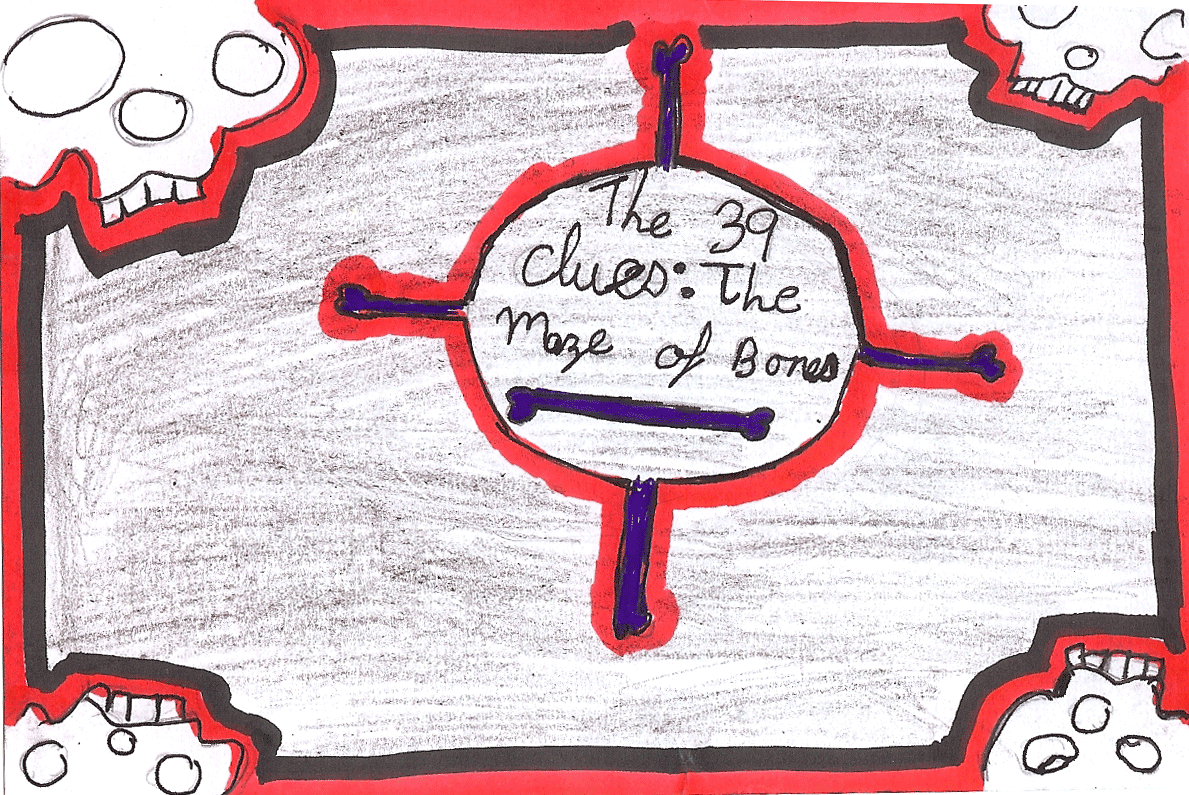 Two kids named Amy and Dan Cahill lived with their Grandma, Grace Cahill because both of their parents died. One day their grandma died and at her funeral, some people were invited to a room for a meeting. They were told they could have one million dollars. or go on to a journey to find 39 clue that held the power to control the Earth.
Amy and Dan choose the clue hunt and their competition was fierce. There's a family of body builders, a secret agent, and many other people. Amy and Dan go to their grandma's room and find a special crest that unlocks a secret library. In it they find their grandma's secret cat and a clue that later turns to ash. After they leave the secret room, they get a clue from a man in black clothes.
Now Amy and Dan need to go to Paris where they find a map fo the catacombs underground. They go and see many boxes in a room with a skull and a few numerical signs. Again they see the man in black.
I would not have changed anything in the story. It was a great mystery and kept me guessing. My favorite part of the story was shen the house was on fire because there was a lot of action. My favorite characher is the cat because he hates Dan and does funny things. My least favorite character is Amy becasue she is stuck up and not very funny.
This story relates to my life because I hav a sister and too and I don't like her sometimes. I think you should read this story because it's fun and the kids do a lot of dangerious things.