Dragon Rider
Written by Cornelia funk
Illustrated by Cornelia Funke
Reviewed by Samantha S. (age 11)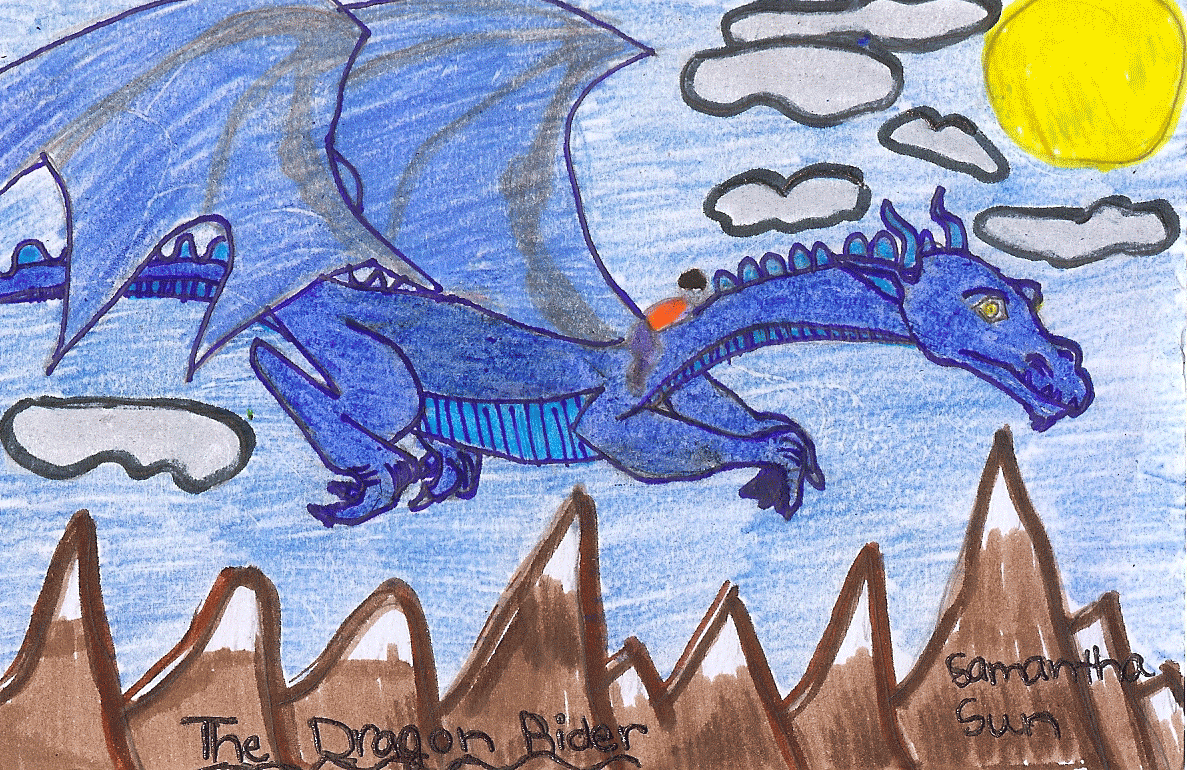 It all starts in a valley far away where dragons soared, brownies ate, and unicorns grazed. Firedrake, a young dragon, flies on a journey to find a new home for the dragons. Sorrel, a friendly brownie, accompanies him. They meet a homeless boy who befriends them.
They are helped by Monks and a rat. Ben is known to be the Dragon Rider. The professor meets Nettlebrand, a cruel dragon who had an armor of gold scales. Nettlebrand chases Firedrake. His slave helps Firedrake fight Nettlebrand. They also meet Nettlebrand's mountain dwarfs and spirits.
When the three get to The Rim of Heaven, they meet a she dragon named Mia who is all alone while her friends had turned to stone after not flying in the moonlight in a long time. Dragons are known to live on moonlight. Mia helps Firedrake fight Nettlebrand. Once they defeat him, they release Mia's friends from their stone figures. The Greenblooms adopt Ben, and Firedrake flies back with news for the dragons.
I would have changed the ending to this story because it doesn't say when Firedrake got to the other dragons and what their reaction was. My favorite part of the story is at the end because Ben gets adopted and Firedrake finds the Rim of Heaven and makes friends with Mia. My favorite character is Guinevere because she is bright, nice, and funny. My least favorite character is Nettlebrand because he's cruel, lazy, and selfish.
This story has pictures and they help me because it describes what the characters look like and give a better view of what is happening. I think others should read this book because it is a great story of adventure, dragons, brownies, monks, and spirits.