Me Too!
Written by Mercer Mayer
Illustrated by Mercer Mayer
Reviewed by Michael P. (age 6)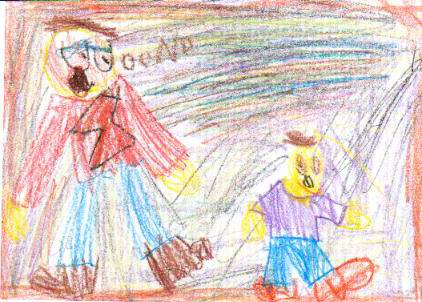 This book is about a boy and his sister. The little sister wants to do everything her brother does.
I liked this book because there are big words that you can read that say, "ME TOO!" I liked the boy, the girl, the dog and the mouse. The mouse follows the boy everywhere. It was funny when the boy went fishing, because he caught a little fish, and the little sister caught a big fish! This book makes me think of my little brother saying, "Me, too! Me, too!" at home.
It would be a good book for other people to read because the pictures are really funny. If somebody read it for a million days, they might laugh out of their minds!