Narnia: The Lion, The Witch, and the Wardrobe
Written by C.S. Lewis
Illustrated by Pauline Baynes
Reviewed by Kirill V. (age 12)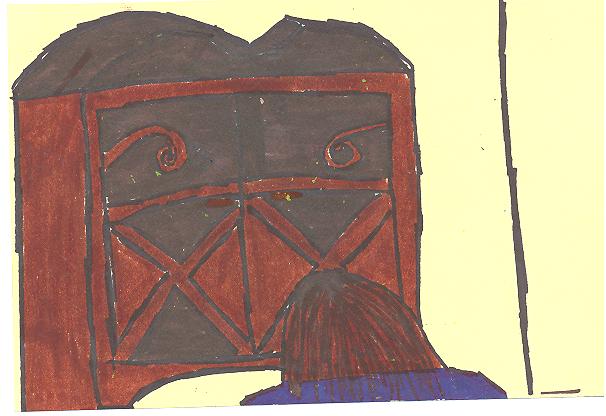 This book is about 4 children named Peter, Lucy, Susan and Edmund. They had gone away from London to a professor's house because of the Second World War. Lucy finds wardrobe. She opens the door and goes inside and she saw Narnia. Lucy meets faun who is friendly and nice. He tells her where she is and story of the Narnia. Then Lucy with an amazing feeling comes out of wardrobe to tell the others what she finds in wardrobe. Nobody believes her. Lucy runs to the wardrobe again and Edmund know that she is going to hide in wardrobe so he follows her till she hides in the wardrobe. Then Edmund step in wardrobe and he sees Narnia. He is scared and cold and he searches for Lucy. Edmund meets a very interesting person which one of the main person in the book. Lucy is happy that Edmund saw Narnia and she wanted to prove to Susan and Peter. But Edmund tells a lie that he is only play with Lucy in her world. Then Lucy gets mad at Edmund because he lied. The next day the professors wife's shows home to her friends. She was coming closer so all children only had a choice to go hide and in the wardrobe and now they all saw Narnia. Read the Narnia if why want to know what all children will do there!
My opinion is that book is good reading for both the students and teachers. This book was amazing to read and quite easy to read. Story is long and interesting I always liked stories like that. Always had funny, wonderful moments. The author had a great imagination which led him to write this book which is called now Narnia. I think that message that he is try it to show is that it is not important how old children are, they always find something interesting to do in the any situations. And is that good always overcomes bad.
My suggestion is that you need read this book if you are interested in fantasy and adventure. And I also think that you will be interested to watch the movie about Narnia after reading a book. The book has good vocabulary which is easy to remember. Another thing that is good about this book is that all characters are very bright and explained in derail like who there are and what they doing and how they looks like.