Narnia: The Lion, The Witch, and the Wardrobe
Written by C.S. Lewis
Illustrated by Pauline Baynes
Reviewed by Farid M. (age 11)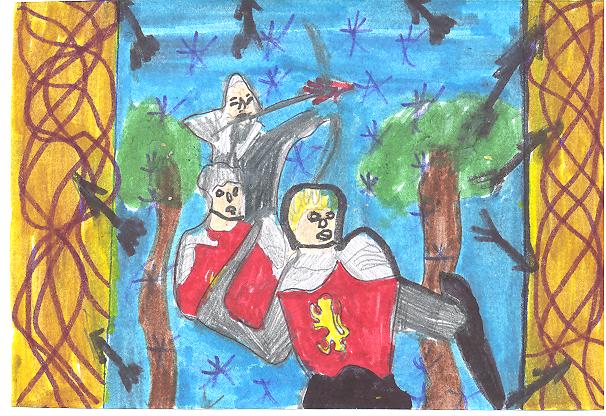 Narnia the Lion Witch and the Wardrobe is a very interesting book I like all the characters in this book Edmund, Peter, Lucy and Susan. The book is about children entering a mysterious place called Narnia. They meet new friends. The Mr. and Mrs. Beaver, Aslan the king (Lion). There most hated person the white witch; she made Narnia have only winter. The children and Aslan, the strong lion that is the king of Narnia, try to regain their place and help Aslan to become a king again. The children become Aslan's warriors and fight for Narnia.
From this book I learned how to be good friends with other people and be close to my brothers and sisters. I also learned to listen to others. At first Edmund didn't listen to his brother but finally he realised it was the best thing to do. I loved the part where the brothers fight against the white witch because it the fight between good and evil. I learned to help others in difficult situations when they are in need just like the children helped Aslan.
I suggest that you read this book and understand about what happens when you don't listen to others. If you don't understand what I mean, read the book and everything will become clear. I think that this book is not only for children but also for adults because this book is a fantasy and many children and adults like fantasy like I do. When you start reading this book you think that the book is boring but if you keep on reading and understanding the book you will enjoy it and will want to read more and more.