Biscuit Finds a Friend
Written by Alyssa Capucilli
Illustrated by Pat Schories
Reviewed by Sarah O. (age 7)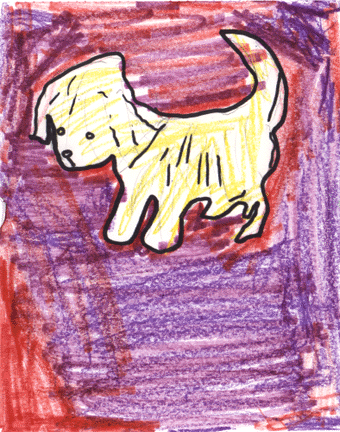 This book is about a puppy. He does funny stuff. He falls into the pond and he shakes. The lesson I have learned in the book is that you should help people. The dog helps the duck.
I like this book because it is about puppies. It makes me think about my puppy. It makes me feel happy when I read it. The pictures are really funny. I like them.
If you like dogs, you will like this book. I like the duck and the dog.