The Mystery of the Missing Dog
Written by Elizabeth Levy
Illustrated by Denis Brunks
Reviewed by Jared G. (age 9)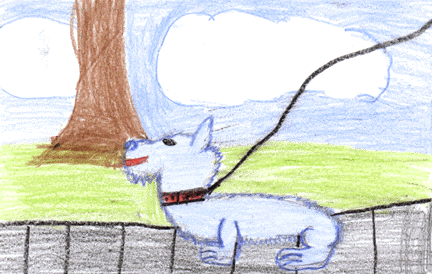 "Oh no! I lost my pet. It?s fuzzy`and it has a collar on it`s neck ." Chip the invisible boy loses his invisible dog. Chip and his friends Justin and Charline try to find out who stole the invisible dog.
This book is a mystery and it has many clues so you may be able to figure out who did it before Chip and his friends do.
I liked this book because of the invisible dog. I like dogs and cool things like being invisible. You probably would love this book like I did if you like fantasy and mystery dogs.