Shiloh Season
Written by Phyllis Reynolds Naylor
Illustrated by Phyllis Reynolds Naylor
Reviewed by Evan G. (age 9)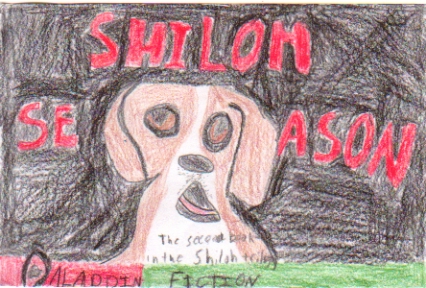 Marty worked really hard for a mean guy named Judd. He wanted to save a dog that Judd was being mean to. After Marty got Shiloh the dog, he thought everything would be ok. Wrong! Judd started drinking and shot at anything that moved. He hunted on Marty's dad property. So Marty thought that Shiloh might be Judd's next target. Read the book to see what happened to Shiloh.
Marty's neighborhood reminded me of my home because it is away from other houses in the country. Like Marty, we have to walk a long way to get to the next farm.
My favorite part was when Marty went over to David's for a sleep over. I like going over to friend's house and having fun.
This is a book from the Shiloh series. They are all about Marty keeping Shiloh from Judd. Marty worked for Judd to earn Shiloh. I felt like "Let me read. Let me read". I wanted to know if Judd would get Shiloh or not from Marty. I was hoping that Marty would keep Shiloh safe.
I would recommend this book if you like wilderness and dogs. I think if you like hunting with dogs, you'll really like it. I think you will like this book if hunters hunt on your dad's property and your dad doesn't like it. It is a book that will make you feel good.