Nice Try, Tooth Fairy
Written by Mary W. Olsen
Illustrated by Katherine Tillotson
Reviewed by Divya K. (age 6)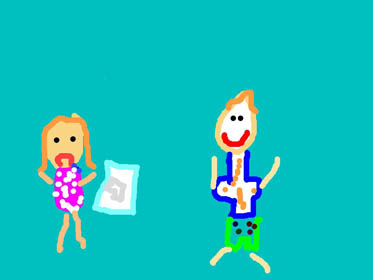 The book is about a little girl who wants her tooth back from the Tooth Fairy. But the Tooth Fairy keeps getting mixed up and keeps giving the girl the wrong tooth. She was writing notes to the Tooth Fairy. To find out if she gets her tooth back you should read this book.
My favorite part was when the Tooth Fairy gave the little girl back the skunk's tooth. This was my favorite part because the skunk was so smelly that she gave it back and the skunk went away. It was very funny when that happened. I liked this book. It was a fantastic and great book. I liked this book because I lost six of my teeth. The illustrations in this book were great because they had a lot of color in them. The color makes the book so beautiful.
I think first graders should read this because some of them are losing teeth and some of them are trying to lose their teeth. This is a fun book and it is about teeth. I love losing teeth because you get money. You get a lot of money, even coins and dollars. A lot of kids are trying to loose their teeth. Hurry up and get your money!