Thunder Cake
Written by Patricia Polacco
Illustrated by Patricia Polacco
Reviewed by Ruby (age 6) & Maggie Mills (age 10)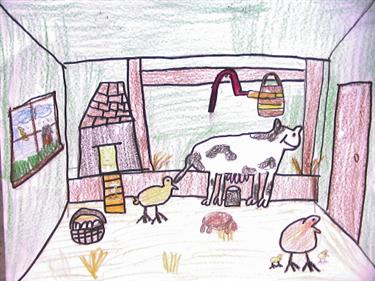 Thunder Cake is about a little girl named Patricia, the author of the book. Patricia is going to her grandmother's house to have loads of fun. But Patricia and her grandmother are trying to hurry to get the ingredients before the bad summer storm comes. But when the bad storm comes….
Maggie and I (Ruby) like this book because it is heartwarming and pulls the reader in to make them feel like they are the characters. It reminds Ruby of the times she makes cookies with her grandmother! It reminds Maggie of the times she makes really good biscuits with her grandmother.
We recommend this book for a grandmother, granddaughter, or for anyone who likes heartwarming stories!! We give this book 5 out of five stars!