Some Birthday
Written by Patricia Polacco
Illustrated by Patricia Polacco
Reviewed by Carter (age 7) & Jack W. (age 10)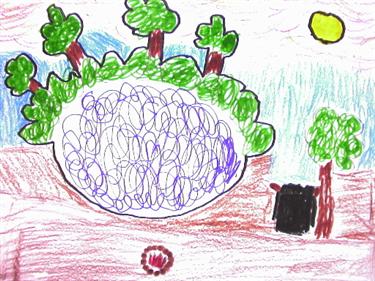 It is Patricia's birthday, and she is worried that her family forgot her birthday. All day Patricia was hoping her family would remember her birthday, but no one said a word. Later in the day her father came home from work and decided to take the children to the haunted clay pit bottoms looking for a monster. They were scared and excited at the same time. They were very surprised of what they found. After a day of worry and surprises, Patricia decided her birthday wasn't too bad after all.
This book is full of adventure, and it is very funny. We think the pictures go great with the story. We also think that they use very descriptive words in the story. For example, "We started screaming and hollering at each other. Then we heard a loud Kerplash." We think the author did a great job giving the characters great personalities.
Anyone can read it, but we recommend this book to children k-3. We rate this book five out of five stars.