My Rotten Redheaded Older Brother
Written by Patricia Polacco
Illustrated by Patricia Polacco
Reviewed by Jack A. (age 7) & Conner (age 10)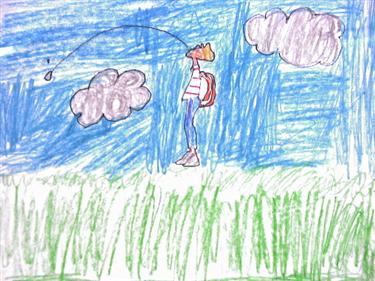 Patricia hates her older brother. He can do everything better than her. As hard as she tries Patricia can never do anything as well as he can. He can run super fast. Throw the ball a mile. He can also get so dirty that he looks like he just rolled around in mud. And he can spit the size of a football field. She just can't stand him! But in the end Patricia realizes that having an older brother is not that bad.
My partner and I like this book because it has competition and a little bit of love. We also like this book because it's funny. One last reason why we like this is because Patricia Pollacco writes about her own life.
We recommend this book as a bedtime story. We also recommend this book to ages 4 through 12. My partner and I recommend this book to people who like humorous books.