My Rotten Redheaded Older Brother
Written by Patricia Polacco
Illustrated by Patricia Polacco
Reviewed by Annie (age 10)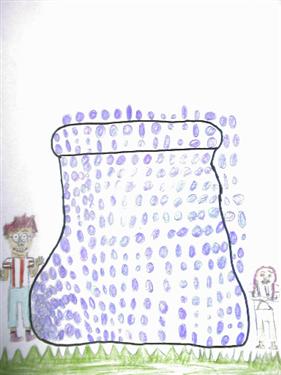 Tricia can't stand her older brother Richard because he thinks that he can do anything better than her. Tricia tries to think of something to do better than her brother, but Richie always wins. For example, she tries picking more black berries than her, eating more rhubarb, running the fastest, spiting the farthest, and throwing the farthest. At the end of the story Tricia has a little accident, and then she figures out that her older brother is just trying to be an older brother just like all of the other brothers in the world.
I like this book because I can really relate to it because I have an older brother, and he is so annoying like Richard the older brother in the story. My buddy Patrick can't relate to it because he has an older sister, but she is really sweet to him. He loves the book.
Patrick and I recommend this book to girls that have an older brother because maybe they can relate to this just like I did. Little boys the age of 6 or 7would maybe like this book just like Patrick did.
Patrick and I give this book a thumbs up. We thought this book was hilarious. It made us laugh so hard. We really liked this book so we think you should read it to.