My Rotten Redheaded Older Brother
Written by Patricia Polacco
Illustrated by Patricia Polacco
Reviewed by Clay (age 10) & Dru (age 7)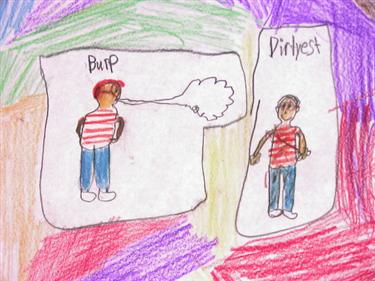 This is a story about a rotten redheaded older brother. My partner and I really like this book. Throughout the story the brother and the sister try and see who the best at the competition is. They challenge each other to like spitting, burping and so much more. This book really shows what is like to have a brother especially a rotten one.
We like this story because all around it is a well put book and a great story. Patrica Palloco is a great author, and she has some other books like, Thunder Cake, My Old Man, and many more that we cannot wait to read. We are so excited for all the great stories that we can read that were published by Patricia Polacco.
We recommend these book for ages 6 , 7 , 8 , 9 and 10. We also recommend this book for a good story, for enjoyment, or for a good bedtime story. My friend and I enjoyed this story a whole lot.