The Secret School
Written by Avi
Reviewed by Joseph J. (age 10)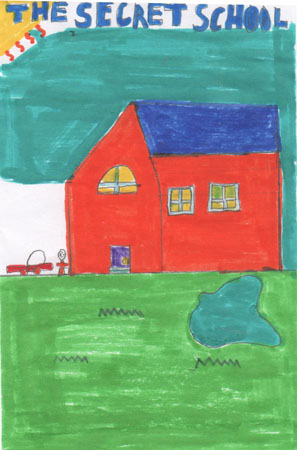 This book is about young students living in Elk Valley, Colorado. Their school got shut down because their teacher, Miss Fletcher, had to leave. Ida and Tom, two 8th graders, wanted to go to high school when...they did something they could of gotten in a lot of trouble for.
This book was great. I liked it a lot. I liked it because these characters love school and I think the author wanted to encourage the readers to do better and show readers that hard work pays off. My favorite part was the end because Herbert, one of the students, changed from the beginning to the end. I found Herbert Bixler the most interesting character of them all because at the beginning, he was a kid that felt school wasn't important but then at the end, he totally changed.
I would recommend this book to people who like to read and to 4th graders because this book tells you that nothing is impossible.