Girls Don't Have Cooties
Written by Nancy Krulik
Illustrated by John Wendy
Reviewed by Jessica H. (age 7)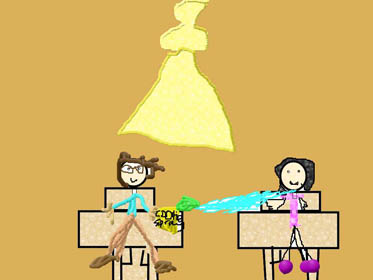 The story is about Katie going to school. When she went to school, Jeremy sprayed cootie spray. What I learned is if you are a goalie you can't use your hands in soccer.
I liked the story because it had funny words like; awa, tasi, lee, goo, and siam. My favorite part was when Katie and Suzanne had a sleep over. They played with toys, wrote in their notebooks, and they played with their dog. I think a sleep over like that would be fun.
I recommend that other children read this book because they will laugh.