The Teacher From the Black Lagoon
Written by Mike Thaler
Illustrated by Jared Lee
Reviewed by Matthew C. (age 7)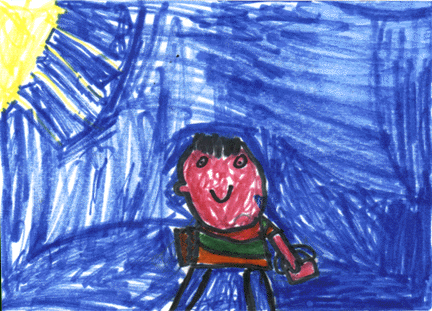 This story is about a big green teacher that eats kids. Here are two things that happened in the book. Kids get eaten and the teacher breathes out fire and kills a student. In the end, it was about when she turns back into a teacher.
My favorite part is when the teacher ate the kids and when the monster turned into a real teacher. My favorite character was the green teacher because she breathed out fire. This is not a book that I usually read.The illustrations in this book are funny. One of them was really funny when the teacher breathed out fire. A special part of the book is when it shows a big green teacher. The book made me laugh because the kids were funny. They had spit balls!
I recommend this book to kids who like books about a teacher in school.