Friendship According to Humphrey
Written by Betty Birney
Reviewed by Abby H. (age 10)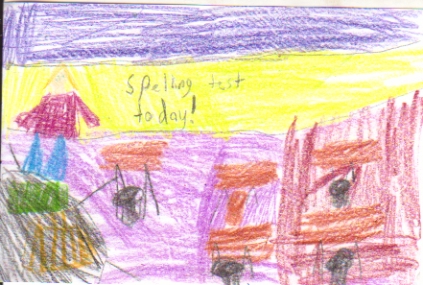 Humphrey is a mouse. He is the classroom pet of Room 26. After Christmas vacation, Humphrey discovers there is going to be a pet frog in Room 26. Humphrey is very angry when he finds this out. He tries to be friends with their new class pet, Og. Humphrey gets mad at Og, because when he tries to talk to Og, all Og says is "Boning". To make matters worse, everyone thinks Og is so cool and hardly anyone ever pays attention to Humphrey anymore. Will anyone ever pay attention to Humphrey again, or will he be lonely forever. Will he make friends with Og? You will have to read the book to find out!
This is part of the series 'World According To Humphrey.' The books are very similar because they both have Humphrey in Room 26. They tell of the adventures of Humphrey as he tries to help his classmates.
I liked this book because it was funny. Humphrey got to go to classmate's houses and to parties where there was everything, like cotton candy and magic shows. He was once in a magic show! He cared about people, especially the kids. He tried to help each one when they were in trouble or had a problem.
I liked Aldo because he is very funny and acted like Humphrey was a person. He always talked to Humphrey and fed him food like broccoli. Aldo was always very friendly.
As I read this book, I felt I want to be Humphrey and help others. He always got to go on adventures. He got to go out of his cage and run through mazes just like a person, but a lot funnier.
I recommend this book, Humphrey is very funny. He is always taking spelling tests and math tests, mostly any test you can think of. He is always helping others classmates and teachers. I would recommend this book for grades three through six. Kids who like pets and funny stuff would love this book.