Babe and Me: A Baseball Card Adventure
Written by Dan Gutman
Reviewed by Cole B. (age 9)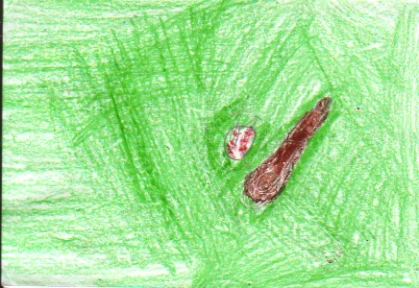 Babe and Me takes place in 1932 when Babe Ruth was playing baseball. Joe Stoshack can travel through time with baseball cards. Joe and his dad (Bill Stoshack) go back in time to see if Babe actually called his shot when he hit the famous home run. Babe pointed to center field and on the next pitch he hit a home run over the center field fence. When they go back in time they go to Babe's favorite place to eat and have a meal with him.
My favorite part of the book was when Joe and his dad are watching the game in which Babe called his shot. His dad said he had a plan since they knew when Babe was going to hit the home run. His dad said that he was going to the center field bleacher and wanted to catch the ball hit by Babe. You'll have to read the book to see if he did.
The thing that's unique is that Joe can travel through time with baseball cards. One day Joe was cleaning his neighbor's attic and found a card that said Hounus Wagner. Joe knew that he was good because he was a maniac about baseball. When he picked it up, he felt this tingling sensation. It felt good he said. Then he felt like he was floating away from the ground and before he knew it, he was in Honus Wagner's time.
This book is like a book named Jackie and Me. It's by the same author and has the same characters. They are both baseball players, but live in different times.
I think this is a series because the author has made a lot of books about baseball card adventures. Jackie and Me, Jim and Me,and Abner and Me are the titles of some of his books. I reconmend this book to 2nd, 3rd, 4th, and 5th graders. I think anyone who likes sports will like this book. They can enjoy reading about their favorite baseball players.