The Very Quiet Cricket
Written by Eric Carle
Illustrated by Eric Carle
Reviewed by Lucas F. (age 9)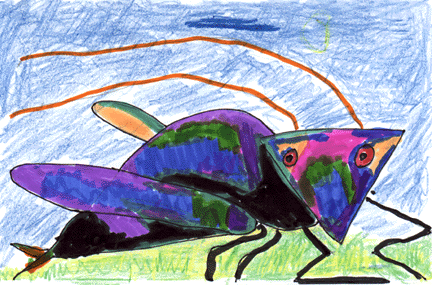 Have you ever seen a cricket? Have you ever heard a cricket chirp? This story is about a cricket that wanted a friend. He tried to chirp every time he met a bug like a mosquito, a moth, a praying mantis, a dragonfly and a cicada. But every time he rubbed his wings together, he couldn?t make a sound. Then one day he met a cricket.
I love the part when the cricket found a friend and fell in love. I like the picture of the cricket when he found his friend. When he rubbed his wings it made a sound! He was happy to find a friend.
There is a special surprise at the end of the story!