Are You My Mother?
Written by P.D. Eastman
Illustrated by P.D. Eastman
Reviewed by Katy C. (age 7)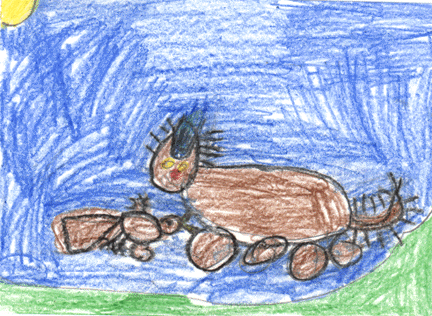 This book is about the mother bird leaving the tree. The baby bird hatches alone and goes to look for his mother. The baby bird finds lots of other animals. The lesson is never to go out on your own when you are a baby bird.
I liked the part when the baby bird saw an old car. The pictures in this book were funny because the baby bird looked funny. This story reminds me of when I went outside and I saw a baby bird who fell out of it's nest. I like the book because it is easy to read for somebody that likes funny stories.
I would recommend this book to kids that like funny stories.