Wanda's First Day
Written by Mark Sperring
Illustrated by Kate and Liz Pope
Reviewed by Kayla S. (age 5)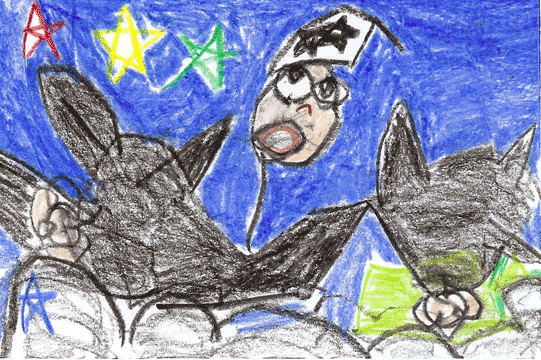 The story is about Wanda going to school on the first day. Only fairies were in her class and Wanda was a witch. Wanda didn't think she was at the right school because she was in a classroom full of fairies and Wanda was the only one that wears black. The fairies all have magic wands and Wanda has a broomstick.
I liked this book. My favorite part was when Wanda wanted fairy wings, so she drank a magic potion. Wanda got bat wings instead. It was funny.
The character I like best in the story is Tulip Flufflyglow. She is a fairy in Wanda's class. She has nice hair and wings. She is nice.
The story made me think of when we were growing a plant in my school and of having recess, too.
I liked this book a lot and I think other people would, too. It was funny. The pictures have lots of things to look at.
(This review was dictated to the teacher.)