Blood Fever: A James Bond Adventure
Written by Charles Higson
Reviewed by Brandyn A. (age 12)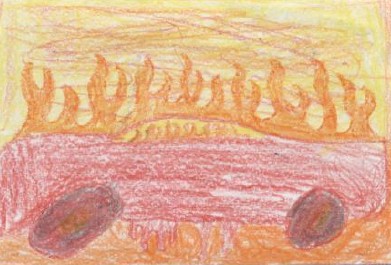 If you are a person who likes action, then you should read this book. 007 is a spy trying to save his partner who had been captured by Russian soldiers. In another part, he was stuck in a tight situation. In that part, his other partner was killed in action. So 007 can't let another partner be killed. But you will have to read the book to find out if 007 and his new partner will make it out alive in the end .
I have never read a book like this. I never liked action books, but now I do. This book has action and a little bit of mystery in it, but most of it is action. My favorite part when this one boat went BOOM. That was cool, I thought. And I thought the doctor was cool because he was undercover. The Russians did not know it. He had been hired by 007 agency.
I give this book four stars. I recommender this book to children and adults of all ages who like action and suspense.